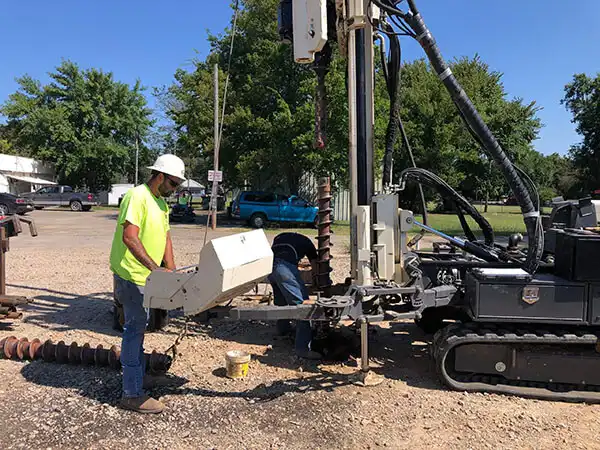 We are a full service environmental engineering consulting firm ready to handle projects on your schedule. We are well versed in all aspects of environmental engineering services, employ ASTM standards and adhere to laws and regulations at the local, state, and federal levels.
Due Diligence and Site Investigation
Our company is frequently hired by banks, lenders, and prospective property buyers to conduct preliminary assessments of environmental damage which may include onsite inspections and research of filed documents.
Underground Storage Tank Removal
Our environmental engineering services include the removal of underground storage tanks (UST) at gasoline and diesel stations. We are hired by station owners to remove legacy fuel storage tanks. We perform Assessment and Characterization of underground storage tank projects. We utilize Risk-Based Corrective Action (RBCA) and create Corrective Action Plans (CAP) to remediate impacts to the environment.
Compliance
Factories, facilities, and construction crews often contract our environmental engineering services to produce plans required of them by law. Our plans adhere to established ASTM standards as well as local, state, federal laws and regulations.
Geophysics
Knowing what lies beneath the soil is valuable information to municipalities, developers, and land owners. Our environmental engineering services includes state of the art equipment to accurately identify utilities, underground storage tanks, potential sinkholes, map contaminant plumes, identify leaks, and more.